Accommodation in Roundstone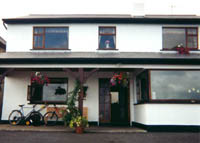 Pat Conneely's wife Margaret runs the Harbour View B&B in Roundstone. It offers superb accomodation and is "Bord Failte" approved. Its position offers great views of the bay and Roundstone harbour where the Lady Marlyn is moored. It is very close to the pubs and restaurants and has plenty of private parking and freezer facilities.

Many groups choose to stay with the skipper where they can discuss the day's fishing and plan their next trip.
So why not combine comfort and fishing and book everything with Pat or Margaret.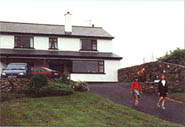 The cost is €30.00 per night.